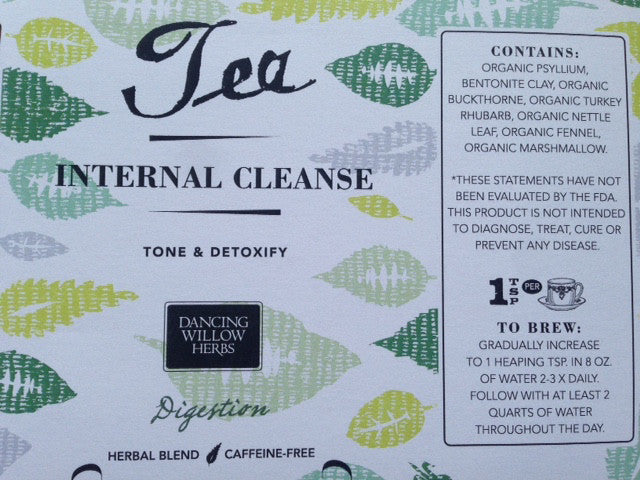 Internal Cleanse Tea
$ 28.00
Aroma and flavor: Earthy with a touch of fennel 
A detoxifying powder used to improve digestion, support the liver and tone the intestines. Internal Cleanse Rids mucoidal plaque build up along the intestinal wall and promotes the growth of beneficial bacteria. A safe and gentle cleanse with effective results. 
Caffeine Free
Brew: Gradually increase to 1 heaping tsp in 8 oz of water 2-3 x daily. Follow with at least 2 quarts of water throughout the day.
Ingredients: organic Psyllium, organic Bentonite Clay, organic Buckthorn Bark, organic Turkey Rhubarb, organic Nettle Leaf, organic Fennel and organic Marshmallow.
6oz